A squiggly review for 'Mr Messi'
At the 2010 World Cup Cam Fink and I did field segments for Santo Sam and Ed's Cup Fever. We wrote a children's book, 'Mr Messi' and then asked Argentinian fans for feedback.
Let me say it before you do. This picture book is not the 🐐. Even as a Cup Fever segment, it wasn't the 🐐. It's more at the level of a rough and ready 🐐 stew being sold by a street vender outside an illegal shebeen in Langa township, Cape Town. But of all the segments Cam Fink and I made for Santo Sam and Ed's Cup Fever at the 2010 World Cup in South Africa, this is the only one we still quote from, almost every time we see each other.
'Do you hate our book, do you?' [beat]
'Yes.'
He's at 1.20 on timeline. He dealt only in monosyllables and smelt heavily of alcohol. The gaze to camera, and the ninety degree head turn to deliver his verdict really is the 🐐.
The book, admittedly, is terrible. In our defence, it was written, illustrated, printed and bound in eight hours. Our job on Cup Fever was to film fan colour and excitement on the streets of the World Cup, and to send 1-2 minutes of edited footage every day.
Basically, we'd look at which teams were playing, and try to come up with something funny. The Albicelestes rolled into Cape Town for the semi final against the Netherlands, and Cam and I did some word association over breakfast … Messi, Mr Messi, Mr Messy! Roger Hargreaves! Let's do it! Hell, I'm a children's book author, and Cam isn't bad at photoshop. Four hours later we were at a Minuteman print outlet celebrating our book launch. An hour after that, we were submitting it to the Goodreads of the Street.
Given the real Mr Messi is on the eve of possible ascension to football nirvana, let's revisit this very short, and very shit, sporting 'biography'.
Tony: I'm at the stadium before the Germany-Argentina Clash, and my thoughts have turned to sporting biographies, like 'Totally Frank' by Frank Lampard. 'Born to Score' from Dwight York. But easily the best has gotta be 'Mr. Messi'. And we're going to get a rating from the fans.

Fan 1: Mr Messi?

Tony: Yeah. He's Mr. Messi there.

Fan 1: <laugh>.
Fans 2 & 3: From a young age, Mr. Messi stood out from the other kids.
Fan 4: Mr. Messi's break came when Barcelona paid for hormone therapy

...

Fan 5: … To treat his squiggliness

Fan 6: … To treat his squiggliness?

Fan 7 & 8: Squiggliness?

Tony: Yeah. Yeah.

Speaker 4: Squiggliness. <laugh>. Squiggliness!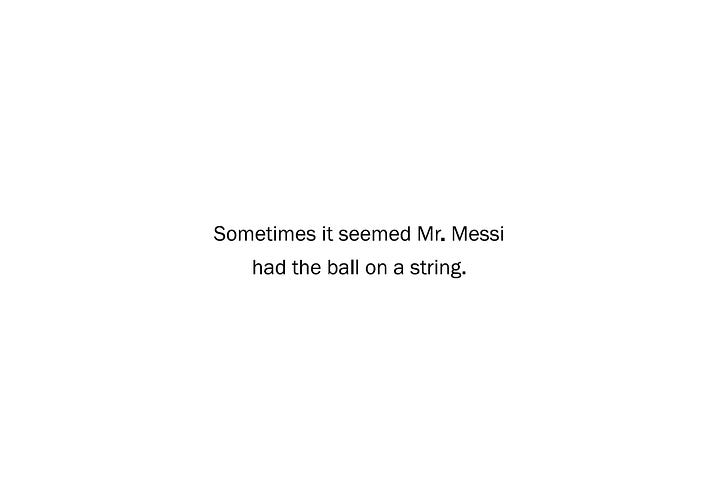 Fan 5: Sometimes it seemed Mr. Messi had the ball on a string.

Tony: Estranho!

Fans 2 & 3: Sometimes it seemed Mr. Messi has the ball on the string.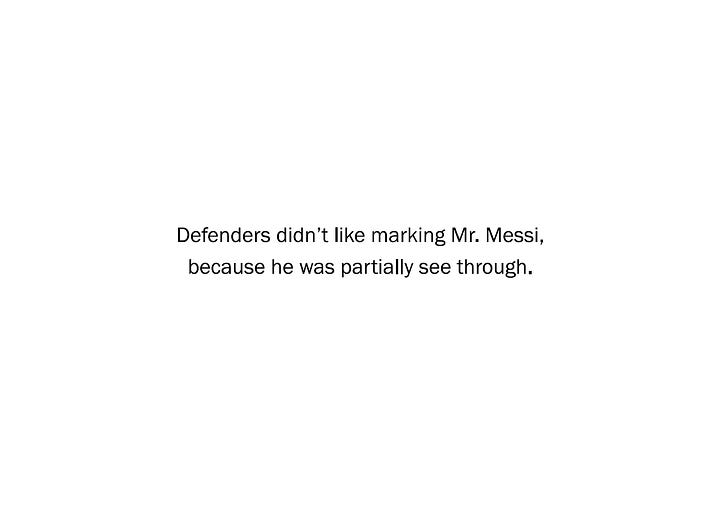 Fan 9: Mr Messi starred for Barcelona in the Champions League, until things unravelled <laugh>

Fan 5: Until things unrivalled.

Tony: Unravelled.

Fan 7 & 8: Unravelled.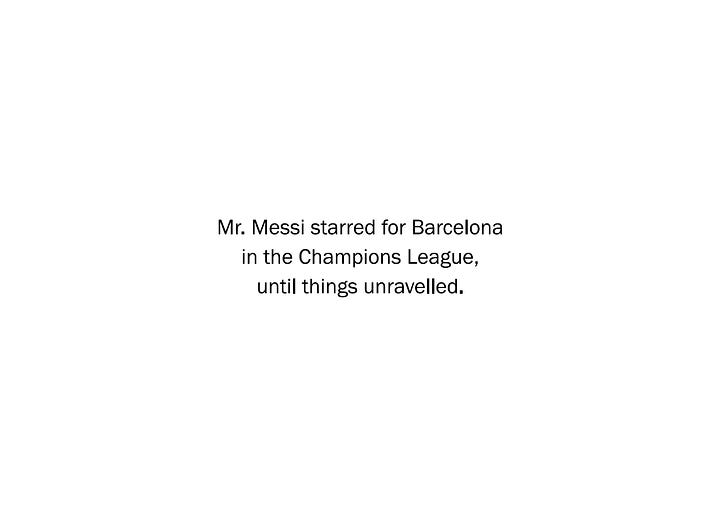 Fan 5: Mr Messi's nemesis is Dutch goalkeeper ...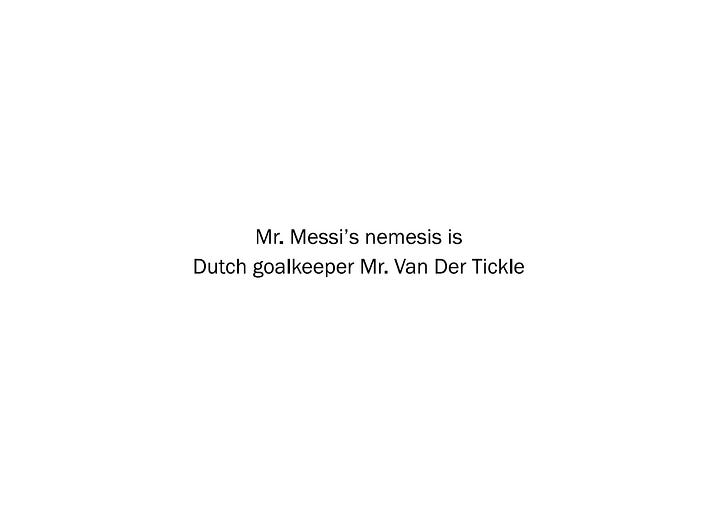 Tony: Mr. Van der Tickle!

Fan 1: Okay. Okay.

Tony: Yeah. <laugh>.

Fan 4: Van der tickle!

Tony: Yeah. Did you like it?

Fan 4: No.

Tony: Do you hate our book, do you?

Fan 10: Yes. Tony: You might prefer our other children's book, 'Bafanas in Pyjamas'.

<laugh>.
Do you hate our book, do you?
That's a shame.
Good luck to the real Mr Messi tonight. He's give billions of people so much joy over so many years. It's incredible that his best World Cup finals is being played at 37, so free and electric. His 🐐 status won't be affected by the result tonight but for him, and Argentina, I'm barracking hard that he gets that elation, after everything he's given us.
Prediction: Argentina 4-1
Good one, Wilson! is a reader-supported publication. To receive new posts and support my work, consider becoming a free or paid subscriber.
Thanks to the 13 people who have become paid subscribers since the '1000 subscribers' video post that explains the rationale of this newsletter. They include:
⭐ StLynch (founding member), swand27, Wallaceca08, Laini Liberman, Phil Molloy, Richard Bowen, John Clanchy, Matthew Sheehan, Sarah Olaes, Jodi Perkins, Jonathan Horn, Craig Millman and Ben Gleeson. ⭐
Another Cup Fever escapade, this time involving a pirate costume and an England press conference:
Thank you to Working Dog for permission to post Mr Messi video.
1
A hopefully not too insensitive reference to Messi's growth hormone deficiency treatment from aged 12. https://www.dreamteamfc.com/c/news-gossip/386500/barcelona-star-lionel-messi-reveals-brutal-details-of-childhood-hormone-injection-hell-aged-12/
2
Edwin van der Saar had just retired but was a legendary Dutch goalie, one of the best of all time.
3
The South African football team is called The Bafanas