Kids write the darnedest letters to Jesus
Ten years ago my daughter Polly, then 5, wrote a Christmas card to Jesus (' Dear Gisis') which wasn't afraid to broach some hard truths. It's my favourite Christmas artefact.
This was Polly in 2012. She was in her first year of school and it's fair to say she wasn't overburdened with religious education. But we had taught her the basics.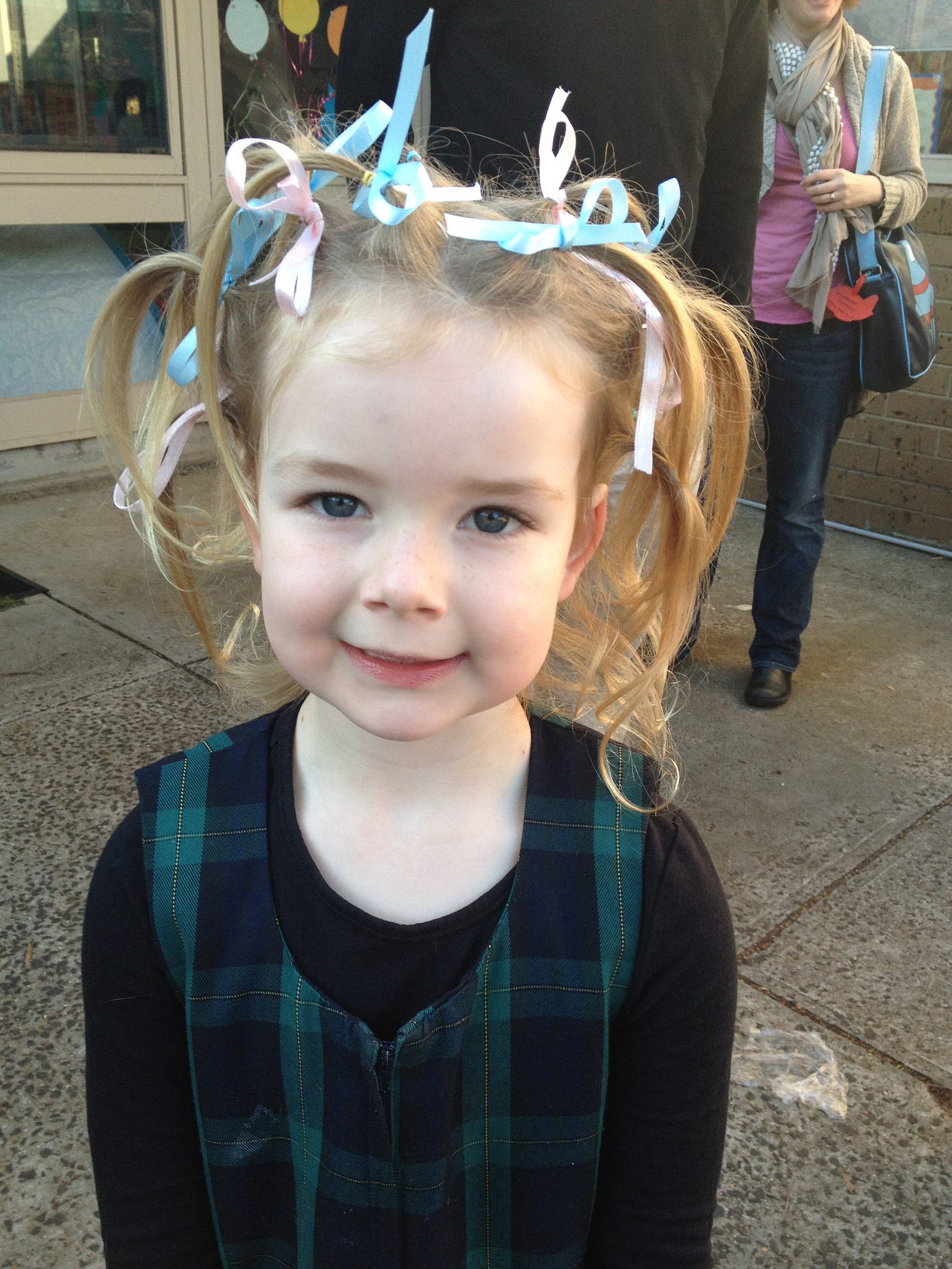 She was (and is) a Christmas enthusiast, and amongst a full deck of Christmas cards, decided to write one to the baby Jesus. This is how it went:
Dear Gisis,

I hope you are having a nis birthday. I fil sory wen it is ista you will diy in a chross. Sum wan will cill you and you will diy. Happy Xmas! ❤️
In case you need a translation:
Dear Jesus

I hope you are having a nice birthday. I feel sorry when it is Easter (because) you will die on a cross. Someone will kill you and you will die. Happy Xmas! ❤️
I love the structure. It seems to go:
Polite banalities

Tough truths, some really bad news for the baby Jesus

Repeating bad news in case it hasn't sunk in

An upbeat Happy Xmas! with ❤️ emoji to try to drag the mood back up
It's an absolute beauty, from the dead sea scroll hieroglyphics to the sledgehammer subtlety of a five year old.
So there you go. 'Dear Gisis' is turning 10. In our family, that's as big as 'Nevermind' turning 30. And the five year old is fifteen. She's still a nut for Christmas and she'll still be hanging up a stocking.
Happy Xmas Polly! ❤️
Happy Xmas Gisis! ❤️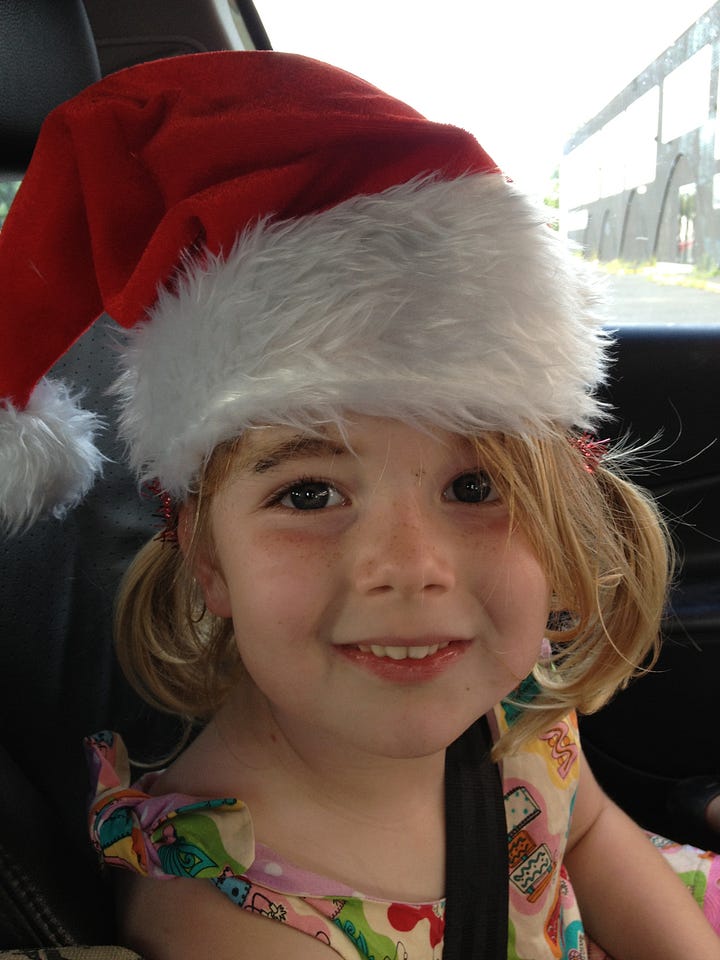 Have you got a favourite Christmas (or birthday) card that you've hung onto? Tell us about it in the comments. Can you put a picture in the comments? I'm actually not sure …
Thanks to people who have jumped on as paid subscribers. It costs about half a cup of eggnog a month.
⭐Catina Adams ⭐Anna Gowers ⭐Chris Vaughan ⭐ Adam Collins ⭐Felicity Taylor ⭐Gillian Suer ⭐
Good one, Wilson! is a reader-supported publication. To receive new posts and support my work, consider becoming a free or paid subscriber.